Book Review on I'd like to escort you to Mecca
---
申明:本网站内容仅用于学术交流,如有侵犯您的权益,请及时告知我们,本站将立即删除有关内容。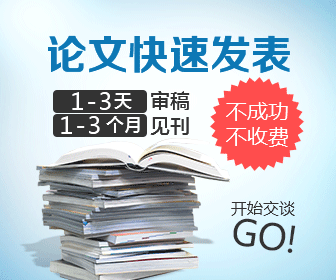 Book Review:
中国论文网 /1/view-3901650.htm
  I spent two years in completing the self-taught examination in law and acquired the associated degree and register for lawyer qualification exam. I became a lawyer on 1996 when my college classmates just have graduated.
  On the day of my receiving the lawyer certification, lawyer Ning left for Shenzhen on a business trip. I had planned to invite him for a dinner for a celebration and expressing thanks for his looking after me like a brother and a father. But who would have thought that he has gone forever. The news that Ning passed away became the entertainment news on major newspapers. Even some one made up a story in which Ning died, naked and tied by rope in hotel room. I have gone to take him back to Beijing with some colleagues and have assisted his family to bury him. Ning is the earliest overseas returnee with American degree in the early of 80s and he had good relation with his master instructor in China. I met many college tutors on the funeral. An 80 years old professor totteringly put a model of Ferrari into his grave and said: "Throughout his life, he had loved goofing around."
  I took over all the clients after he passed away. During the period of working as a lawyer, I left half of these business incomes to the family of Lawyer Ning
  It took me five years to have built up our business on the top level in this industry in Beijing. The late years of 90s are the best time for starting a business by oneself. You would find much work to do if you provided service with concentrated attention. For example, for I had left college earlier, my printing work was finished by a secretary and I could not use computer very well, nor internet playing until now. But there was no any obstacle between my clients and I to devote ourselves to research on our projects and promote legal structure that foreign capital could enter into Chinese internet industry under various restricted conditions, which created more and more related business. Beside the team with lawyer Ning, I invited 10 classmates and schoolfellows after me one or two years from my college. Our department sent a fax to showing their thanks for my recruitment of many students. Obviously, they had no idea that an expelled student would provide many employment opportunities.
  From 2000, Chinese internet company got on soundings to appear on stock market in America, wave after wave. From the angle of American capital market, it was a late collection that Chinese internet concept stock flooded into market for they had been pushed to the top of foaming, the glory drama was ring down the curtain and what it was waiting for them was boundless searching road by all the investors   However it is unconcerned with lawyers about the market in the future. We were just preparing for the profit transportation and putting on an act on investigating and analyzing the risk under Chinese laws and issued an unintelligible legal advice which passed any responsibility of us. It is only a short section quoted from overseas legal advice in the whole project of appearing on the oversea stock market. However, once a business succeeded, we would gain hundreds of thousands or even millions of dollars. In consideration of exchange rate, it was the astronomical figure on the list of single project service. And we were specialized in the service in those two years.
  In 2001, going public of internet company in US market turned into another major shift. Every enterprise was expecting reap fabulous profits before the grand banquet ends. There were too many cheaters that the fools are not enough. In my law office, an assistant lawyer has been chased in a spin. It is a joke in the industry: female lawyers were used as men, while male lawyers are used as donkeys. Sometimes as a major partner, I had to rush into the frontline to handle some trifles for there was nobody in the office. Sometimes I drove my Benz SUV from Zhong Guan Cun to Guo Mao only for delivering an urgent document.
  In the days fleeing in panic, you and the love of ours were wrapped up; my shell, little by little, buried into the bottom of heart without anyone's disturbing. You would call to my mind in the feasting and revelry life, and also I would miss you on the flight. On the moment without defense, you stuck into my mind, kept steps and turns in front of me, smashing all my moods to flirt a woman on the meeting of government or the business negotiation
  One day on the way to Shangri-La Hotel from North 3rd ring to the west, I found an exactly alike military vehicle you drove at that night fleeted from my left side to the head of my car. I was surprise and kept holding on catching the car. It seemed that I would see you again. I passed by Haidianqiao, Suzhouqiao and missed each intersection I should across. Until Gong Zhu Fen, I was still in the behind. And there was a no-left-turn intersection, the car turned left and I followed it. It was not too long on the south direction of Wan Shou Lu and turned right into military compound. I woke up with a start on the view of two gun barrels in the guards' hands without any conscious of arriving. I stopped my car below the sign of "Military Area, No Parking in 100m", facing down the steering wheel, crying. My tears pressed for many years were splashed on the three pointed stars.   A traffic police stopped his motor in front of my car and came to knock my window. I put down the window and watched him with tearful eyes. The fat police saw me and smiled, "did the military vehicle cut you off? I saw you chasing it all the way. Do not cry as a man." He looked up and down and saved his hand: "You can go."
  I lost my head and indicated the left light, turning back to west third ring, back to my real life in the rolling traffic flow.
  Countless midnights, I hardly fell asleep, struggling to imagine your current life. I sometimes guessed you have came back China, working in our school, saturated men around you; sometimes I believed you are living with an artist in New York, lingering on the modern art museum; sometimes I imagined you married a foreigner who knew nothing about China and you lived a tranquil life with him, speaking English and bearing sons and daughters
  All the scenery could I accept. I wish nothing but you, living a good life in a corner of the world, breathing.
  Your disappearing took away all my capacity to a woman with longing and loving. Love in my finished dictionary has been changed into woman and sex. All of us had no chance to experience in the love of us, were compensated when our love ends. A suite of rooms, western style food and wine, Far from heaven club, one night stand, forgetting and disappearing
  Feasting and revelry of Beijing changed me into a successful business man like a walking corpse. A famous saying goes: "the life of a woman is nothing but man. It is exactly right on the other hand. Years passed, I had met countless women. However, there is no yearn day and night, no carrying away into a region of dreams, no heart rended, no worry or anxiety, no misunderstanding, no missing each other, but only the immediate gratification, with impassioned releasing.
转载请注明来源。原文地址:
https://www.xzbu.com/1/view-3901650.htm
---
【xzbu】郑重声明:本网站资源、信息来源于网络,完全免费共享,仅供学习和研究使用,版权和著作权归原作者所有,如有不愿意被转载的情况,请通知我们删除已转载的信息。
xzbu发布此信息目的在于传播更多信息,与本网站立场无关。xzbu不保证该信息(包括但不限于文字、数据及图表)准确性、真实性、完整性等。